MODIFICATIONS
We sell and install any performance or after-market parts you may be looking for.
Here at Tate's we specialize in:
suspension lifts

engine swaps

engine conversions

ls swaps

gas and diesel engine performance

lowering kits

exhaust kits

engine upgrades

custom wiring

hotrod & custom work

general repairs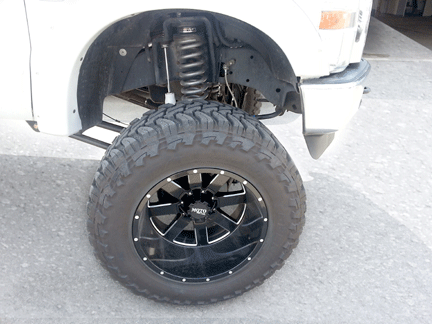 2008 Ford F250 Diesel with a 10.5" lift, Bushwacker fender flares, 22x14 Moto Metal wheels of 40" Toyo M/T tires.
2019 GMC Sierra 2500 Diesel with a 5" BDS suspension lift, 20x10 BMF wheels mounted on 35" Toyo M/T tires.
1964 Cadillac with a front disc brake conversion that we fabricated in house.